Kevin Cosgrove




September 20, 2001

With 3,000 Huntington worshipers turning out Tuesday night for a memorial service honoring families who lost loved ones in the World Trade Center attacks, the pews quickly filled up, as did the floors, lobbies and outside lawns of St. Patrick's Church in Huntington.

Among those coping with the loss of relatives at the Tuesday night service was Patrick Cribbin, 49, of Huntington, whose cousin Kevin Cosgrove of West Islip, worked at the Aon Corp. insurance brokerage firm in the south tower of the World Trade Center and has been confirmed dead.

Cribbin said he was touched by the outpouring of support. "It brings the community together, but I don't think I'm going to have a sense of closure until he's buried," he said.

About 1,350 of Aon's 50,000 employees were assigned to the World Trade Center - the company's largest office site - at the time of the terrorist attack. About 200 remain unaccounted for.
Excerpt from Newsday


************************
Oct. 15, 2001

Smoke and fire forced Kevin Cosgrove to turn back at the 79th floor after he had walked down 20 flights of stairs in the south tower, the second of the World Trade Center buildings struck by an airliner Sept. 11. He marched up to the 105th floor, six stories above his office, and called family members, speaking last to his brother Joe.

With pandemonium around him, Cosgrove kept a characteristically level head as he made final requests of his younger brother.

"He said, `Joey, I'm not getting out of this, I need you to take care of my kids, tell my wife I love her,'" Joe Cosgrove said. "He said, `I'll call you back,' and he hung up. He never called back."

A vice president in the claims department at Aon, Cosgrove, 46, of West Islip, N.Y., was a loyal company man.

One of seven children from a tightly knit Long Island family, Cosgrove spent much of his free time with his wife, Wendy, and their three children, Brian, 12, Claire, 9, and Elizabeth, 4.

"We are lucky ones who have something to bury," Wendy Cosgrove said.
--Mickey Ciokajlo (The Chicago Tribune)


************************

Cosgrove, Kevin M.

Aon VP Was Also Company Fire Marshal
October 21, 2001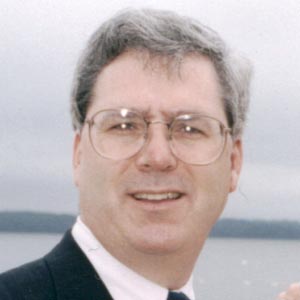 In the last minutes of Kevin Cosgrove's life, he called his mother, left a message for his wife, rang his brother and sister and also made a 911 call. Besides making these cell phone calls, the Aon Corp. claims vice president also ran from his 99th floor office and got as far as the 79th floor before the unbearable plumes of smoke forced him to run back up and corner himself in a 105th floor office.

"'What do you mean, you're on the 105th floor?'" his brother, Joseph Cosgrove asked by telephone. Kevin Cosgrove, 46, told him that his experience as a company fire marshal had taught him that if he couldn't go down, he should climb back up.

His brother urged him to head for the roof so that he could be seen and rescued.

"Listen," the West Islip resident responded, "I'm not coming out of this."

In the few minutes he had, Cosgrove asked his brother to take care of his family and told him to tell them he loved them. Five minutes after the phone went dead, the building he was in came down, his brother said.

"There's not a minute -- daytime, nighttime -- that goes by that I don't think about our last words together," said Joseph Cosgrove of Huntington.

A week after the terrorist attacks, Wendy Cosgrove was at a funeral home making arrangements for her husband's memorial service. Then she learned that her husband's body had been found. Instead of holding a memorial service, Kevin Cosgrove's family held a funeral and buried him on Sept. 22 in St. Patrick's Cemetery in Huntington.

Now wearing her husband's wedding ring around her neck, Wendy Cosgrove said the funeral helped her family deal with her husband's death. "I think that closure was very good for us," she said. "Psychologically, we're all handling it all very well."

Besides his wife and brother, Kevin Cosgrove is survived by three children, Brian, 12, Clare, 10, and Elizabeth, 4; his mother, Mary Cosgrove, of Manhasset; another brother, Edward, of Huntington; and four sisters, Maryjane Jones and Patricia Schlosser, both of Huntington, Christine Brooks, of Glen Head, and Susan Janssen, of Mobile, Ala.
-- Hoa Nguyen (Newsday)
************************

'A Good Snuggler'
"Mommy, it broke my heart when Daddy died because he was a good snuggler," said 4-year-old Elizabeth Cosgrove.

She was speaking of her father, Kevin M. Cosgrove, who was vice president of claims at Aon. Wendy Cosgrove simply held her daughter close and said, "I know."

Mr. Cosgrove, 46, of West Islip, N.Y., did a great balancing act between work and home, Mrs. Cosgrove said. He could often be seen shoveling the walks of elderly widows in winter and helping elderly couples carry bulky packages throughout the year, she said. But he especially liked to indulge his children: Brian, 12; Claire, 10, and Elizabeth.

" 'Mommy, Daddy let us eat dinner backward,' the kids used to say to me when I would come home after they had spent a day with him," Mrs. Cosgrove recalled with a chuckle. "We ate brownies and ice cream before dinner. I would tell him that it made me look like the bad guy because I made them eat dinner. It was funny."
Profile courtesy of THE NEW YORK TIMES.
************************
By SARA KUGLER
Associated Press Writer

December 24, 2001, 11:40 AM EST

Kevin Cosgrove's stocking stayed in the box this year. His wife Wendy left it there when family and friends came to help her and their three children decorate their West Islip home. Cosgrove, 46, was claims vice president for Aon Corp.

"I thought about putting it up, but I think the children need to know substantially that he's not here," Wendy Cosgrove said. "I think we're just dealing more with the happy things and the memories, not so much dealing with the fact that he's missing."

Christmas morning is going to be the most difficult part of the holiday.

"It's just going to be the four of us and I'm sure I'm going to be inconsolable," Cosgrove said.
Copyright © 2001, The Associated Press
************************
View/sign Kevin Cosgrove's Guest Book provided by the New York Times.







Memorial Garden Entrance



Background
Courtesy Of









The Memorial Garden Created And Owned By Marj Klug